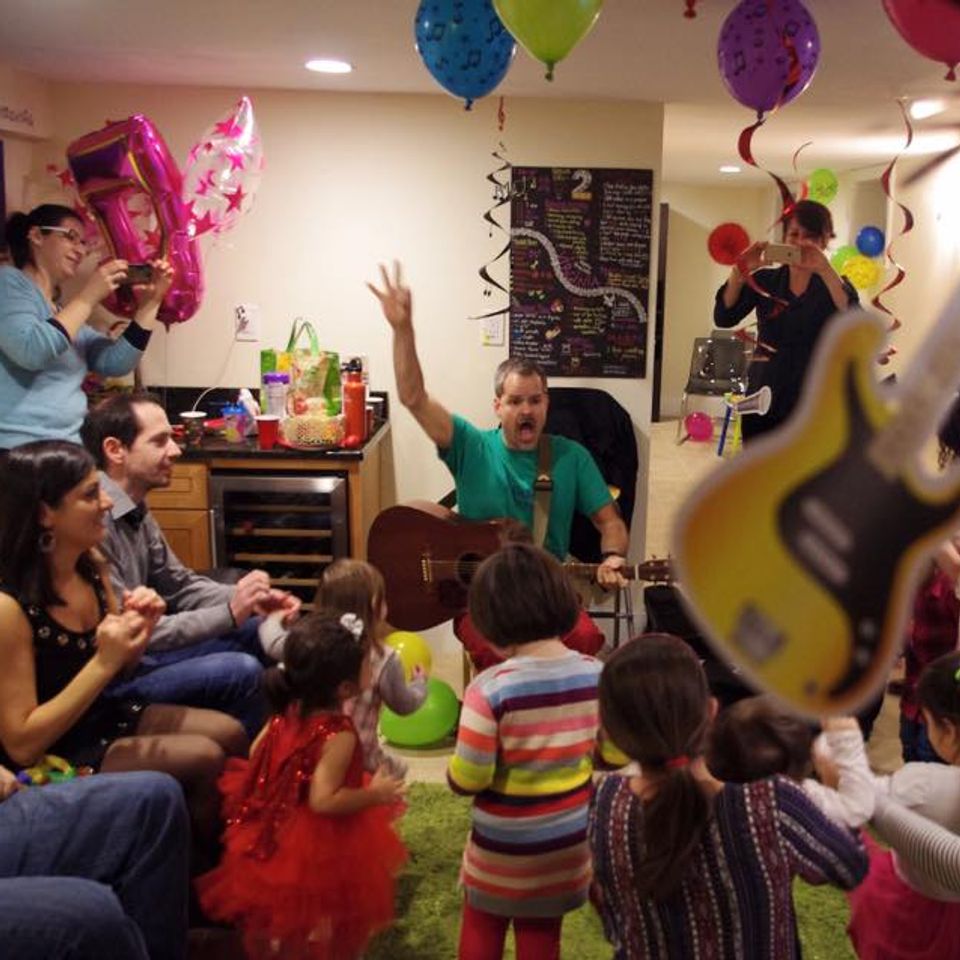 Jeff Jam is available for your child's birthday party (in person or on-line).
Send Jeff Jam a message on the CONTACT page.
"...starring Jeff Jam, known as a favorite on the kids' birthday party circuit."                                             - The Boston Globe
"It's not a birthday party without Jeff Jam."              - Newton mom
"

I wanted to thank you SO much for making our girl's birthday so incredibly great! Your energy and warmth and skill and humor created such a special, joyful experience for the children and adults alike. She has not stopped talking about you and all of our party guests have been raving about how wonderful you are. Parties are not always the easiest environment for our introverted girl but you brought out all her excitement and personality and joy, which was amazing for us to see. We cannot thank you enough! You're the best at what you do and we're so thankful to have crossed paths with you!" - J.G.